Email and Collaborations
Your business and customers deserve no less than a better experience. With ZOHO applications we deliver unified customer experience platform to assist you offer an exceptional experience to every customer across all stages of their lifecycle and convert them into brand advocates.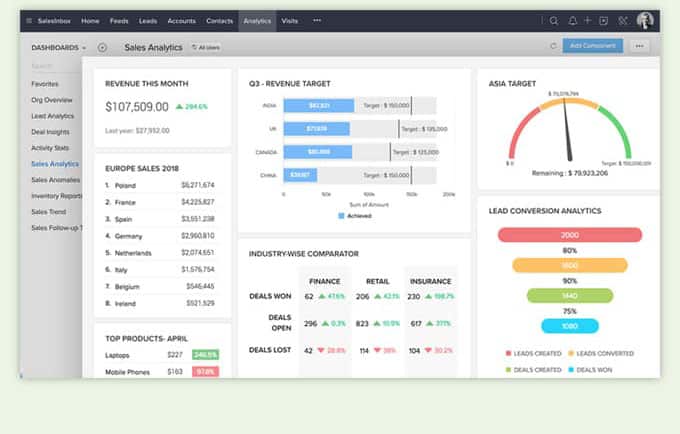 Zoho CRM
Customer-centric lifestyle platform
Automate regular sales, marketing and support operations that consume crucial time, allowing you to focus on your users. Create processes that help you reduce manual data entry, eliminate redundancies, and optimize your business system.
Zoho SalesIQ
Explore futuristic engagement tool
Interact with every site visitor at every point of the customer lifecycle with your marketing, sales, and support teams via SalesIQ's. These digital capabilities such as customer engagement tool, all-in-one live chat and analytics platform encourages proactive customer engagement, enabling you to launch the right conversation at the correct time.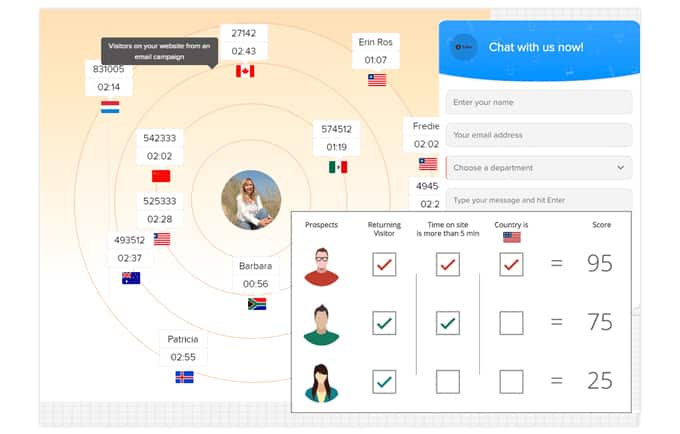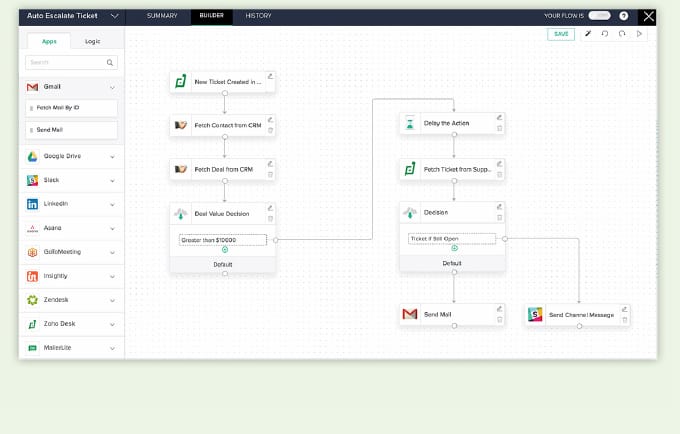 Zoho Flow
Connect apps, automate business
Connect apps, collect information and create uninterrupted flows with ZOHO. Emails, reports, information and more will automatically migrate between your apps. An effortless integration for all your business applications with trigger and drag actions. Design and execute flows to accomplish a whole series of regular tasks to save time and more productive work.
Sales and Marketing
Businesses need to engage their consumers across multiple channels. Increase the ROI of your marketing budget, optimize your team productivity and drive engagement at every customer touchpoint with just one platform.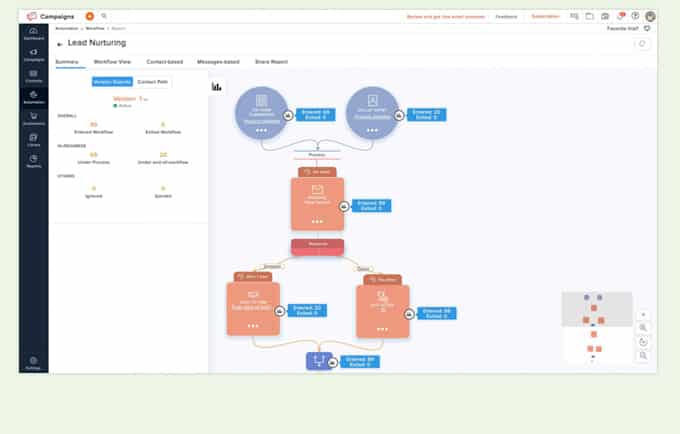 ZOHO Campaigns
Contextually-driven campaign
Create responsive designs, customise messages, deliver emails to inboxes, set up automatic workflows, and connect with new customers using ZOHO Campaigns. Connect your ecommerce store to ZOHO Campaigns and send purchase follow-ups to boost sales, send abandoned cart messages to customers who haven't completed their purchases, and remind customers about store promotions.
Zoho Social
Brand and content management
Create a visual representation of your content pipeline with an easy-to-use publishing calendar that allows you to organise your posts however you want. Spread out your postings over time to ensure that your audience never gets bored.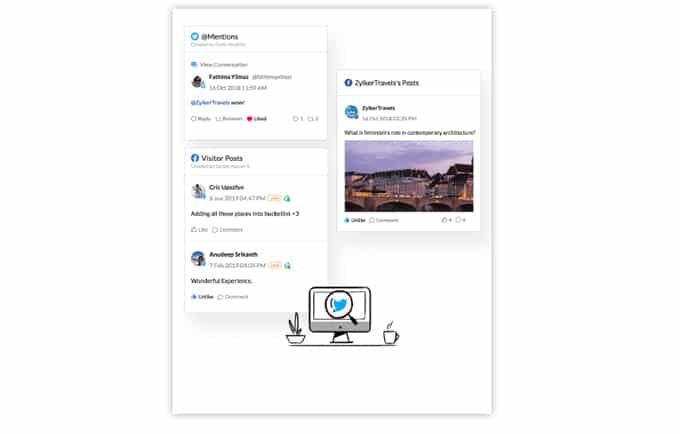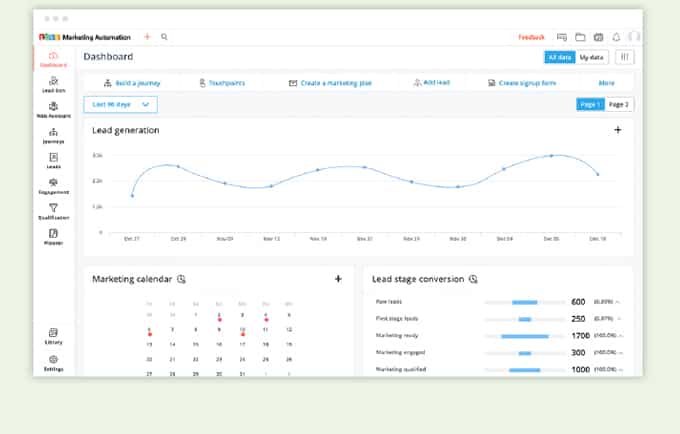 Zoho Marketing Automation
All-in-one marketing integration
Zoho Marketing Automation is a multi-channel marketing software that helps you manage your marketing efforts. Increase the number of leads you generate, the number of customers you convert, and the length of time you keep them. Analyze your campaigns' efficacy across all channels so you can make better marketing decisions. This full bird's eye perspective allows you to look at everything from your planning stage to your ROI and everything in between.
Zoho Analytics
Latest BI and analytics
Within minutes, connect, prepare and analyse your data, generate spectacular data visualisations, and uncover hidden insights. Transform unstructured data into actionable reports and dashboards. Keep track of performance indicators, trends, spot outliers and forecast the future. With our simple drag-and-drop interface, you can create insightful and dynamic reports and dashboards. Visualise data with a range of charts, widgets, pivot tables, and tabular view components.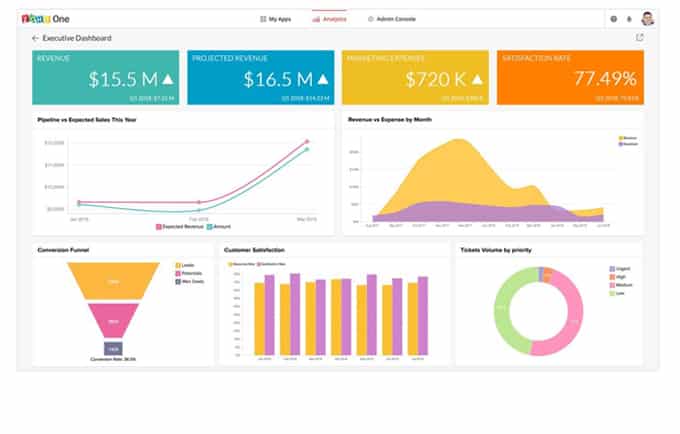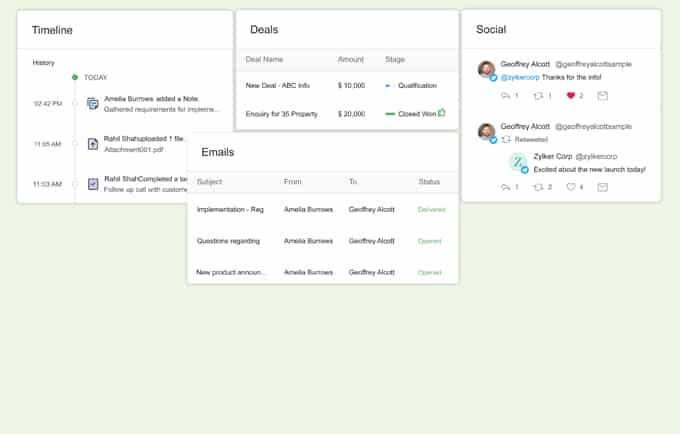 Bigin
Pipeline-centric CRM
Bigin enables small firms and start-ups to conduct their own customer operations inside their CRM by allowing them to establish various pipelines with fully customised stages. Bigin's pipeline view lets customers see their customer data in the most visually appealing way possible, and it can be extended over the complete customer experience.
Embedded BI
Embedded Analytics Software
Curated, interactive reports and dashboards that provide decision-driving insights. Create a rebranding analytics portal or microsite that is fully configurable with rich design features and accessible via online and native mobile apps. Data is constantly collected and integrated from diverse data sources, such as files, feeds, databases, cloud platforms and other business apps that support performance analysis.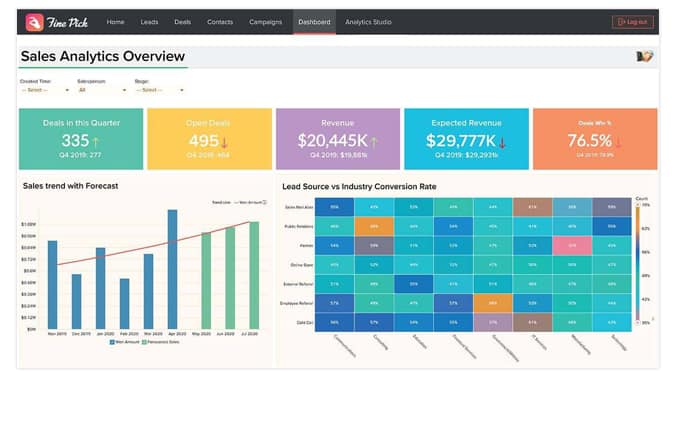 Are You Ready to Transform Your Digital Presence?
Launch your brand, skyrocket sales, move your bricks and mortar shop online, or take on the globe. Wherever the world is taking you, step boldly into the new reality online with the confidence of a powerful digital presence.